TAILORING AND GARMENT MAKING BUSINESS PLAN IN NIGERIA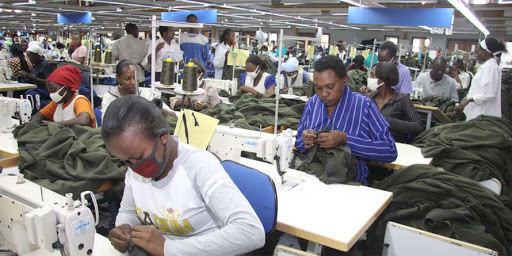 FEGEOSTOM COUTURE is in the business of producing designer's wears. We sew both on-demand and for our clothing line. This business was started in the form of sole proprietorship in 2005 and has now grown. We now have seven professional tailors, thirteen apprentices, five entrepreneurial students and three support staff. These professionals filed these positions: CEO, HR, professional tailors and fashion designers, customer support, front desk associate, accountant and marketing offices.
Location:
During the first few years, we only rendered service to clients in our immediate environment. Now, our clientele database has grown and we look forward to further expansion to international clients. We moved our business from Opebi, Ikeja to Bolade-Oshodi for two reasons: proximity to the largest fabrics market in Nigeria; and to expand our Horizon. With an increasing number of clients, the need for more experts and bigger space arise.
Vision:
To adorn our customers with the latest, functional outfits 
Mission
Ensure we meet international standards of the tailoring industry.

Ensure we meet our customers' needs wholly and accurately.
Sewing kits
Sewing Machine

Embroidery Machine

Weaving Machine

Assorted Sewing Machine Needles

Assorted Hand Sewing Needles

Needle Threader

Bobbins

Straight Pins

Regular Presser Foot

Walking Foot (Others listed in full plan)
Displays:
Hangers

Labels and Tags

Racks

Slat wall

Mannequins

Packaging materials
Market Analysis for Tailor and Garment Making Business plan in Nigeria
One of the peculiar things about the Nigerian market is the affinity to adorn themselves in indigenous apparel. With this, we offer the following services:
We design and sew African attires for male and female

We design and sew group attires for functions, ceremonies, etc.

We design and sew special wears and uniforms official wears for schools, teams, etc.

We give tutorials and training on sewing.
There is a wide range of available customers. There are over seventeen million people in Lagos and there are more than a million individuals around our office in Oshodi. There is a ready-made market for our product in excess of one hundred thousand customers locally. Going international, many more customers can be reached. We serve these groups of people locally and internationally:
Individuals (male and female)

Groups

Events planners

Corporate executives

Schools and Organizations

Government officials

Exporter of African wears.
The fashion industry is open to virtually everybody that is interested. You will hardly see a neighborhood in Lagos without at least a tailor shop. The denser the population of an area, the higher the number of tailors you will find. This is the major reason for the high competition in the industry especially among the small and medium scale tailoring business. As a large scale business, we have a competitive advantage of scale. We are one of the few tailoring businesses that have a wholesale clothing line.
After a detailed feasibility study and a thorough market survey, we have devised means of penetrating both the local and international markets. This means has been implemented and we always review and adapt to the changes in the market. The strategies we employ are:
Advertisement and publicity on TV, radio, newspapers and so on.

Awareness creation through the end of the year party with the distribution of effects to charity.

Use internet cum social media for promotion.

Giving branded gifts and souvenirs to our customers.

We let the quality of our apparel and our customers speak.
Strength:
Our strength is in the expertise of the workers, quality of material and state of the art equipment. Our tailors and support staff are all qualified, talented and dedicated to work. They bring their best to work to satisfy the customer as well as meet the business' standards. At Fegeostom, we use quality materials only. Our state of the art sewing kit also makes our work perfect.
Weakness:
Our major concern is the recruitment of more competent hands. We are resolving this by thorough examination and screening of potential workers. We also train the new worker until they attain excellence.
Opportunities:
The industry has a very big market. Talk about over a hundred thousand potential clients locally and a whole lot more as we are looking forward to starting exportation of our designs.
Threats:
Nigeria is flooded with both small and medium-size tailoring businesses which definitely offer competition. Our size, competent workers and equipment will ensure we stay ahead of the competition.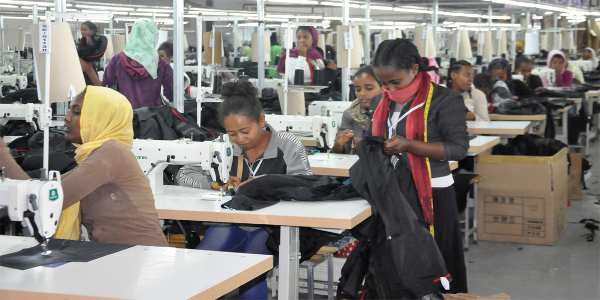 Investment and ROI
The sum needed for the expansion: space, the kits and the added hands is eight million naira only. We currently have five million and we are sourcing for a balance of 3 million.
The Return on investment is expected to be at least 1,500,000 naira in the first year, 2 million in the second year and a growth rate of 7 percent per annum.
Tailoring and garment making business is lucrative and its products are very useful and unavoidable. This is what made the business relevant and ever profitable. Without a doubt, the demand for our services and wares will go through the roof. We would like you to join the moving train by investing in our business. We guarantee your capital's safety and your returns promptly delivered.
FOR THE FULL DETAIL OF THIS BUSINESS PLAN, BUSINESS MODEL CANVAS, MARKETING PLAN AND FINANCIALS: 
Please call our business plan consultants: +

2348147161686
We have a team that can help you write your specific business plans, feasibility studies, Marketing plan,  grant application,  market research, business brand story and so on
Why you should consider investing in Tailoring and Garment making business in Nigeria
No business is more evergreen than the business of providing the basic needs of man. After food, the next basic need is clothing, and then shelter. Aside the fact that clothing is a basic need, people wears cloth for different reasons. The fact that we all wear cloth to suit our need at a time signifies the importance of this business. I am hundred percent certain that you are wearing a cloth now as you are reading this business plan.
Tailoring and garment making is an art of making clothes that involves designing, drawing, sewing, whipping, stitching, fitting, fabricating, amending and a whole lot of other processes finish a garment design. In Nigeria, an expert in this business is called a tailor, dressmaker, seamstress, or fashion designer. Though there are differences between a tailor and a dressmaker, a seamstress and a fashion designer but the difference is not clear cut anymore.
Contact:

2348147161686

 for details
Other Business Plans available:
Auto Repair Business plan in Nigeria
Block Industry Business plan in Nigeria
Sample Bread and Bakery Business Plan in Nigeria
Cassava Business plan in Nigeria 
Catering Business plan in Nigeria
Catfish Business plan in Nigeria 
Cattle rearing Business plan in Nigeria 
Chin chin Business plan in Nigeria 
Cocoa Business plan in Nigeria 
Coca-cola and Soft drinks distribution Business plan
Cooking gas Business plan in Nigeria 
Cosmetology Business plan in Nigeria 
Crèche Business plan in Nigeria
Drycleaning Business plan in Nigeria
Event management Business plan in Nigeria
Fashion Business plan in Nigeria
Feedmill Business plan in Nigeria 
Frozen food Business plan in Nigeria
Furniture Business plan in Nigeria 
Ginger farming Business plan in Nigeria
Goat Business plan in Nigeria
Groceries Business plan in Nigeria
Groundnut oil Business plan in Nigeria 
Herbal Business plan in Nigeria 
Hide and skin Business plan in Nigeria
Honey bee Business plan in Nigeria 
Honey production Business plan in Nigeria
Hotel Business plan in Nigeria
ICT Business plan in Nigeria
Integrated Agriculture Business plan in Nigeria 
Interior Deco Business plan in Nigeria 
Laboratory Business plan in Nigeria 
Leather tanning Business plan in Nigeria
Logistics Business plan in Nigeria
Maize farming Business plan in Nigeria
Medical equipment and supplies Business plan in Nigeria
Mobile Kitchen Business plan in Nigeria 
Moringa Business plan in Nigeria 
Mushroom Business plan in Nigeria
Music equipment Rentals Business plan in Nigeria 
Nylon Production Business plan in Nigeria 
Paint Production Business plan in Nigeria 
Palm oil Business plan in Nigeria 
Paper Recycling Business plan in Nigeria 
Petrol station Business plan in Nigeria 
Pharmacy Business plan in Nigeria 
Pig Farming Business plan in Nigeria 
PKO extraction Business plan in Nigeria 
Plantain chips Business plan in Nigeria 
Plastic bottle recycling Business plan in Nigeria 
Popcorn Business plan in Nigeria 
Poultry Business Plan in Nigeria
printing and multimedia Business plan in Nigeria
Quarry Business plan in Nigeria 
Raw gold Business plan in Nigeria
Restaurant Business plan in Nigeria
Retail Business plan in Nigeria 
Rice milling Business plan in Nigeria 
School Business plan in Nigeria 
Shear butter Business plan in Nigeria
Shoe making Business plan in Nigeria
Soap making Business plan in Nigeria 
Tailoring and Garment Making Business plan in Nigeria
Tea and beverages Business plan in Nigeria 
Tissue paper and serviette Business plan in Nigeria 
Transportation Business plan in Nigeria
Travel and tour Business plan in Nigeria
Vegetable farming Business plan in Nigeria
Vocational Business plan in Nigeria
Water production business plan in Nigeria
Yam farming and sales Business plan in Nigeria 
Yougut production and sales Business plan in Nigeria