FULL FASHION DESIGN BUSINESS PLAN IN NIGERIA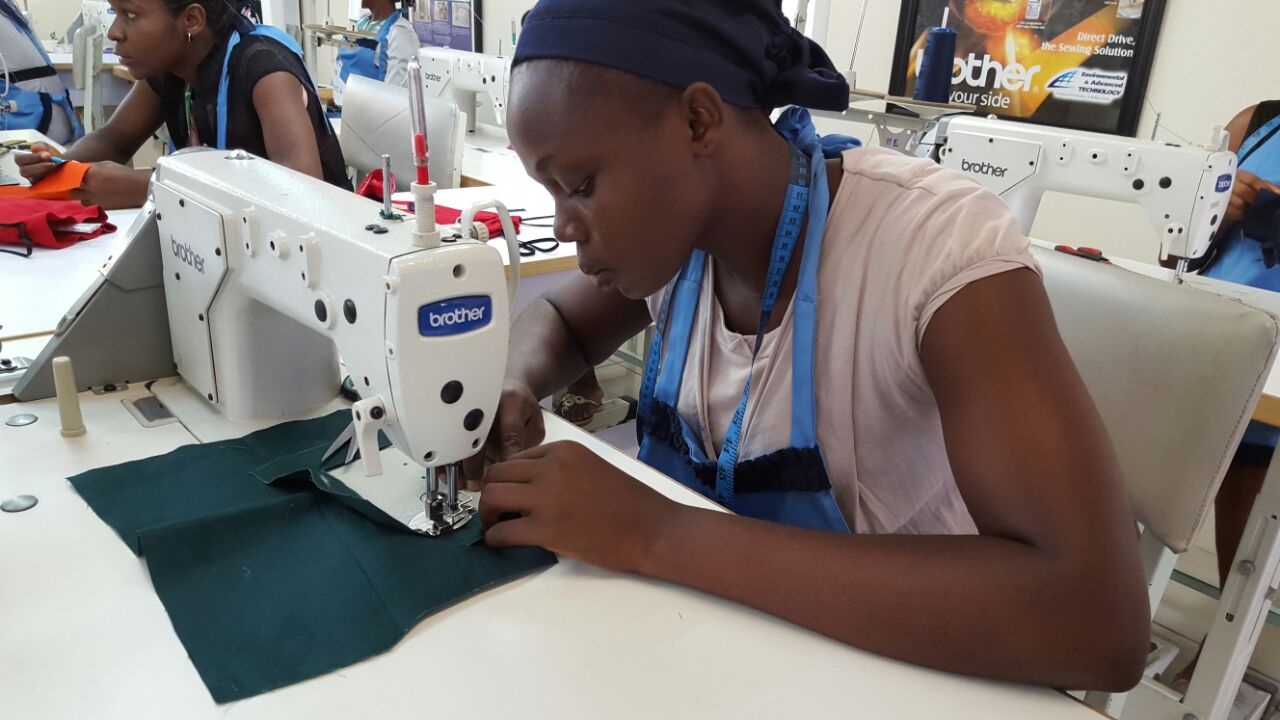 This full fashion design business plan is useful for apprentices in training, small and medium scale business owners, large scale businesses, accessing Bank Loans, Equity funding and  Grants. This business plan can also be used in Proposal Writing, developing Business Concept Notes, understanding industry and market analysis and so on.
FEGEOSTOM is a fashion design firm with an international label. We use mostly African homemade fabrics to produce fashion design label that competes with other labels on the global scene.
We are located at the center of Ibadan on the cocoa house building, Dugbe, Ibadan – The city is one of the largest centers for fashion fabrics market in Nigeria. We also prefer the location because it is relatively affordable to access fabric market, produce our design and distribute to other places in Nigeria.
We are unique in our operation strategy guided by our brand consultant. At present, we are known to be consistently different in our value offering and this is increasing our customer base every day. We also employ cutting edge technology and up to date equipment in fashion industry.
Mrs Joy Akinyemi who studied at the Central London Fashion College leads the management team at FEGEOSTOM fashion label.  She understands the trends of fashion in Africa and the global scene.
We are building a strong structure for the business and ensuring that our staff are highly we hire expert, committed and experienced employees in the fashion industry.
In terns of marketing, we make use of both traditional and digital method by taking our products to the reach of our customer reach both online and offline.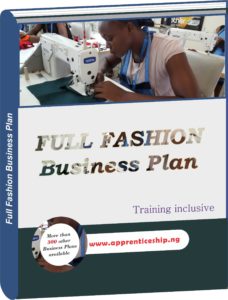 In carrying out a sales forecast for the company, we have been able to critically evaluate the fashion industry in order to understand how we would likely fare once our business starts up. The various data gotten from the feasibility study were based on data and information that was gleaned from similar start-ups such as ours here in Midtown Manhattan – New York.
Th sales projection and profit margin for FEGEOSTOM fashion in the next three years can be highlighted as
First financial year -: 15 Million Naira with profit margin of 5.5 Million Naira
Second Financial year-: 28 Million Naira, Profit Margin of 10 Million Naira
Third Fiscal Year-: 45 Million Naira with profit margin of 20 Million Naira
Our Products and Services
At FEGEOSTOM Fashion, we leverage on the attractiveness of African fabrics to design diverse fashion outfits for all genders aside being expert in creative fashion design, we also offer government approved fashion apprenticeship training programme and reputable consultancy service for both public and private organization.
Some of our products are fashion design for both genders, Fashion fabrics and materials, training and consulting.
Our Vision
To consistently beat the imagination of our customers in terms of creativity and uniqueness

To provide excellent service that will continue to gain the loyalty of our customers
Our Mission Statement
To provide the best internationally competitive fashion label with the use of African fabrics
MARKET ANALYSIS FOR FULL FASHION BUSINESS PLAN IN NIGERIA
Clothing is a human fundamental need and the emergence of fashion into clothing has revolutionized the system.
Nigeria as a country is a giant of many things among other African nations including one of the biggest fashion markets.
The fashion industry is generating more than of 4 billion Naira on monthly basis with an average annual growth of 8% in the last three consecutive years. In Nigeria, Fashion industry is one of the highest employers in the labour market and it attracts more apprentices than any other business in the country. Even though there is high rate of competition in the sector, there is still enough space for new entrance who has a differentiated value offering.
The industry growth projection for the next five years in the country is very encouraging for fashion business owners. As indicated by fashion weekly magazine, first week of April, 2018 there is tendency that average profit for fashion businesses will increase by 11 per cent in the next five years. This is worth an investment. Even the fashion training schools in Nigeria welcome more trainees than any other training, vocational or apprenticeship institution in Nigeria.
SWOT ANALYSIS FOR FULL FASHION DESIGN BUSINESS PLAN IN NIGERIA
Strength:

·         Highly unique design

·         Diverse version outfits

·         Standard equipment

·         Strong online trends

·         Professional staffs experience

·         Consistent production

 

Opportunities

 

·         Increasing market demand

·         High profit potential

·         Available labour from the locality

·         Nearness to raw materials

Weakness

·         Low start up capacity

 

Threat

·         Competition is enormous

·         Unfavourable government tax policy

·         Low access to loan and high interest rate

·         Raw materials are scarce
FOR THE FULL DETAILS OF THIS BUSINESS PLAN, BUSINESS MODEL CANVAS, MARKETING PLAN AND FINANCIALS: 
Please call our business plan consultants: +

2348147161686
We have a team that can help you write your specific business plans, feasibility studies, Marketing plan,  grant application,  market research, business brand story and so on.
Contact: +

2348147161686

 for details
Other Business Plan available:
Adire and Kampala Business plan in Nigeria and Africa
Auto Repair Business plan in Nigeria and Africa
Block Industry Business plan in Nigeria and Africa
Bread and making plan in Nigeria and Africa
 Business plan in Nigeria and Africa
Cassava Business plan in Nigeria and Africa
Catering Business plan in Nigeria and Africa
Catfish Business plan in Nigeria and Africa
Cattle rearing Business plan in Nigeria and Africa
Chinchin Business plan in Nigeria and Africa
Cocoa Business plan in Nigeria and Africa
Coca-cola and Soft drinks distribution Business plan in Nigeria and Africa
Cooking gas Business plan in Nigeria and Africa
Cosmetology Business plan in Nigeria and Africa
Crèche Business plan in Nigeria and Africa
Drycleaning Business plan in Nigeria and Africa
Event management Business plan in Nigeria and Africa
Fashion Business plan in Nigeria and Africa
Feedmill Business plan in Nigeria and Africa
Frozen food Business plan in Nigeria and Africa
Furniture Business plan in Nigeria and Africa
Ginger farming Business plan in Nigeria and Africa
Goat Business plan in Nigeria and Africa
Groceries Business plan in Nigeria and Africa
Groundnut oil Business plan in Nigeria and Africa
Herbal Business plan in Nigeria and Africa
Hide and skin Business plan in Nigeria and Africa
Honey bee Business plan in Nigeria and Africa
Honey production Business plan in Nigeria and Africa
Hotel Business plan in Nigeria and Africa
Ice block Business plan in Nigeria and Africa
ICT Business plan in Nigeria and Africa
Integrated Agriculture Business plan in Nigeria and Africa
Interior Deco Business plan in Nigeria and Africa
Laboratory Business plan in Nigeria and Africa
Leather tanning Business plan in Nigeria and Africa
Logistics Business plan in Nigeria and Africa
Maize farming Business plan in Nigeria and Africa
Medical equipment and supplies Business plan in Nigeria and Africa
Mobile Kitchen Business plan in Nigeria and Africa
Moringa Business plan in Nigeria and Africa
Mushroom Business plan in Nigeria and Africa
Music equipment Rentals Business plan in Nigeria and Africa
Nylon Production Business plan in Nigeria and Africa
Paint Production Business plan in Nigeria and Africa
Palm oil Business plan in Nigeria and Africa
Paper Recycling Business plan in Nigeria and Africa
Petrol station Business plan in Nigeria and Africa
Pharmacy Business plan in Nigeria and Africa
Pig Farming Business plan in Nigeria and Africa
PKO extraction Business plan in Nigeria and Africa
Plantain chips Business plan in Nigeria and Africa
Plastic bottle recycling Business plan in Nigeria and Africa
Popcorn Business plan in Nigeria and Africa
printing and multimedia Business plan in Nigeria and Africa
Quarry Business plan in Nigeria and Africa
Raw gold Business plan in Nigeria and Africa
Restaurant Business plan in Nigeria and Africa
Retail Business plan in Nigeria and Africa
Rice milling Business plan in Nigeria and Africa
School Business plan in Nigeria and Africa
Shear butter Business plan in Nigeria and Africa
Shoe making Business plan in Nigeria and Africa
Soap making Business plan in Nigeria and Africa
Tea and beverages Business plan in Nigeria and Africa
Tissue paper and serviette Business plan in Nigeria and Africa
Transportation Business plan in Nigeria and Africa
Travel and tour Business plan in Nigeria and Africa
Vegetable farming Business plan in Nigeria and Africa
Vocational Business plan in Nigeria and Africa
Water production business plan in Nigeria and Africa
Yam farming and sales Business plan in Nigeria and Africa
Yougut production and sales Business plan in Nigeria and Africa