E-COMMERCE AND LOGISTICS BUSINESS PLAN IN NIGERIA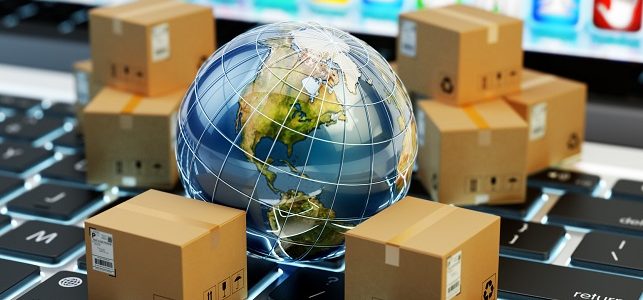 INTRODUCTION TO E-COMMERCE AND LOGISTICS BUSINESS PLAN IN NIGERIA
E-commerce logistics business is an internet based trading company whose main conduct is planning, implementing and controlling the efficient and effective flow and storage of goods, services and related information from the original source to the point of consumption for the purpose of customer satisfaction.
EXECUTIVE SUMMARY OF OUR  E-COMMERCE AND LOGISTICS BUSINESS PLAN IN NIGERIA
Mr. Richardson is the CEO of ACA e-commerce and logistics company.
He has 10 years experience in the e-logistics sector understanding of marketing.
He helps groom from scrappy start-ups to global enterprises. Mr. Richardson spends most of spare time on consultancy and business analysis.
He with his experienced and learned team set up this logistics company because of their strong interest in Customers satisfaction.
 At ACA e-commerce and Logistics Company we ensure that all our customers are given first class treatment whenever they partner with us or to make inquiries.
We have CRM software that enables us to manage a one on one relationship with our customers no matter how large the numbers of our customer base grows to.
We ensure that we get our customers involved when making business decisions that will directly or indirectly affect them.
We are quite determined that our values and quality of products and service offering will help us lead our logistics company business to enviable heights.
 OPERATION OF OUR E-COMMERCE AND LOGISTICS BUSINESS SOURCING
 It is a process or strategy of taking gain from the comprehensive efficiencies to out rule the competitive market structure in the purchasing or procurement process in logistics operation in an organization.
ORDER PROCESSING 
Order processing in the logistics operation system entails several processes and requires optimum information flow of products within the organization store house.
These processes require the customers to fill out the product order form which is then verified by the logistics officer to assure the availability of the ordered products in stock. 
DISTRIBUTION PLANNING
 The process and strategy of moving, transporting or distributing products or goods from their point of manufacturing to the required point of destination or consumption for final customer availability for usage.
   In this view, organization distribution planning operations will be efficient and effective on the basis that the inventory level of such a company will be well managed thereby eliminating waste such as excess inventory, over production and transportation.
More so, managing the distribution planning of products for an organization the nature of the product (i.e. configuration, perishability and product variety must be taken into consideration.
INVENTORY AND WAREHOUSE MANAGEMENT
An inventory management activity is mainly on managing stocks values and levels that are being kept in the warehouse.
Inventory management is mainly concerned and responsible to keep the stock of goods in the warehouse at a preferred level in order not to incurred excess storage cost of goods.
The most suitable means of tracking inventory in the warehouse should be based on the pattern of demand from customers and perishability of the product (i.e. product maximum period of storage.
 COMPETITIVE STRATEGIES OF OUR  E-COMMERCE AND LOGISTICS BUSINESS PLAN IN NIGERIA
Inventory localization
In the 10-day shipping era, retailers fulfilled orders from a small number of regional warehouses.  ACA e-commerce and logistics company adoption of Today's shorter shipping cycle has made it possible for seller's to have their goods stored in larger warehouses even in places that are far. 
It also lets them use regional and municipal carriers and other options that are not possible when shipping over long distances.
Our company's local distribution options are often cheaper and help keep costs low.
Big data and smart analytics
 ACA e-commerce and logistics business plan in Nigeria utilization of Big data, enhanced by smart analytics, will be a game-changer in e-commerce logistics.
For example, big data can help identify demand patterns and trends that were previously invisible. Predictive software, based on big data, can tie inventory planning with browsing trends and online product interest.
Big data also plays a vital role in optimizing product transit by making real-time data analytics possible.
Systems collect and analyze data from a wide variety of sources, including the internet of things, satellite trackers, weather forecasting, and more, to predict the optimal route from the company premises to arriving at the destination.
Automation
ACA e-commerce and logistics company use of automation will make us stand out because we meet Customers demand for two-day delivery.
The automated systems notify customers when delays occur along the supply chain.
Robotic warehouses can place orders automatically when inventory drops, preventing lost sales. Automated delivery trucks and drones will also be considered in the near future.
 ACA e-commerce and logistics company use of automation increases efficiency that makes Customers retention feasible.
Synchronization and connection
Our company management of multiple warehouses and deliveries across the south west region of Nigeria to meet the customers demand and expectations each of the supply chain needs to communicate with the others.
For example, our inventory tracking mechanisms in warehouses are connected to an online store because customers want to know if an item is in stock before they go through the checkout process. They also want to be able to track their shipping order along the supply chain.
To optimize ACA e commerce and logistics company's growth, the logistics company invested in synchronization and connection between our various platforms.
Managing returns
Sometimes customers are unhappy with a purchase and want to return or change them, a process also known as reverse logistics is introduced.
The costs and mechanisms for handling reverse logistics with as much care as the initial purchase will be figured into the budget and the company's plan.
Last mile
This is the stage in the delivery process when the package travels the last part of the journey to the customer's door.
The last mile is generally implemented by a postal or shipping carrier, or local postal services.
Industry experts estimate that the last mile costs can be anywhere between 28% to 53% of the total shipping cost.
The last mile is challenging due to the granularity of getting a package to an individual house in time. For example, in rural areas, the distance between residences slows down delivery.
In urban areas, the benefits of proximity are often canceled out by traffic.
Moreover, the last mile is the final interaction between the brand and consumer in the e-commerce logistics chain, so we make sure to make a good impression.
Our company's capacity to meet the existing standard of two-day delivery is the key to our growth.
 TARGET MARKET OF OUR  E-COMMERCE AND LOGISTICS BUSINESS PLAN IN NIGERIA
Some of our targeted audiences are listed below:
Food retails and wholesales companies

Catering and pastries houses

Drop shipping companies

Charity homes

Hospitals

Shopping malls
For the full details of this business plan,business model,canvas,marketing plan and financial:
Please call our business plan consultant: +234 814 716 1686, info @apprenticeship.ng
We have a team that can help you write your specific business plan,feasibility studies,marketing plans,grants application,market research,business brand story and so