CRÈCHES AND DAYCARE BUSINESS PLAN IN NIGERIA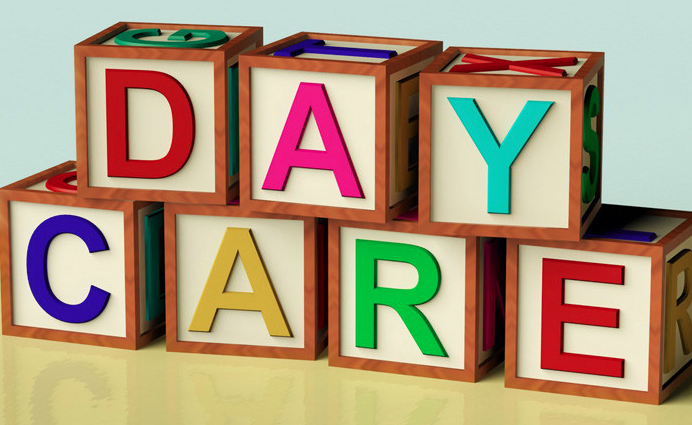 INTRODUCTION
Crèches (or nurseries) are facilities where day care is given to babies, toddlers and young children. Day care (also referred to as 'child care' or 'preschool') is the care given to a child during  he day (or night) by a person who is not a parent, legal guardian or a member of the child's immediate family.
This crèches and daycare  business plan has a three (10) years projection revealing plans and milestones to cover in accordance with the vision and mission of our crèches facility business plan.
EXECUTIVE SUMMARY FOR CRÈCHES AND DAYCARE BUSINESS PLAN IN NIGERIA

Africa's rapid urbanization is creating a lot of opportunities for us the Convenience Service Providers especially daycare providers that help reduce the burden on the busy and complex families in the cities.
This situation presents an interesting opportunity for FEGEOSTOM daycare facility to compliment parents' effort at Raising well adjusted and balance child, to create a sound foundation for a child's growth and provide essential daycare to who can afford, and are willing to pay for our services.
Our Daycare facility located in oba-ile street, Akure is a new daycare that is focused on offering a safe, play-based, nurturing environment for the children in our daycare.
We  in FEGEOSTOM are involved in the overall care of a child, we give the children the opportunity to create a successful social relationship with other children, emotional stability of a child, cognitive and creative development of  children and infants through their first five years of age.
Our Daycare facility is opened for 24 hours to provide service for all of our clients.
FEGEOSTOM Daycare facility is led by Mrs. Jensons who has been in the daycare business for a little over 10 years.
Mrs. jensons has taught in kindergarten classes for 8 years before she started working with daycare. As a result of this she has in-depth knowledge of the daycare business including the operating aspects and the business management aspect of the daycare.
The facility is staffed with well qualified educators and attendants.The education curriculum will be based on Pre-school learning.
Our daycare center will provide stimulating, challenging materials and equipment for children. Each child will have the prospect of growing emotionally, socially, intellectually and physically.
BUSINESS GOALS
To facilitate the growth of young minds and bodies during the early and fundamental years of development

Lowering the overall cost of enrollment while increasing efficiency

Promoting our services to the residents living in and around our location
OUR VISION STATEMENT
To be the best sought after daycare facility in Akure and in the nearest future in every of our branches in Nigeria.
OUR MISSION STATEMENT
To give the best specialized daycare services customized to suit different client's flair

To favorably compete for the increase demand for daycare services in Akure today
SUCCESS FACTOR
We are located in an area with many high-income families that include a large number of business professionals. This in other word means there is high demand for our services here and it will aid our center's growth.

The management team of our daycare has a track record of success in the this daycare business.

Parents are particular about the development of their pre-school age children. Studies has shown that from birth to age four is when the psychological and social with the caregivers and the community hence, parents are will to pay for quality services that will foster a comfortable place for their children's developments.
MATERIAL NEEDED TO START FEGEOSTOM  DAYCARE BUSINESS PLAN IN NIGERIA
Safety supplies (first aid kits, smoke detector, fire extinguishers emergency preparedness kits and an emergency plan)

Cleaning Supplies (bathroom supplies, hand sanitizers, toys and furniture sanitizers)

Equipment and Furniture (Tables and chairs, Moderately sized furniture for sleeping, play and feeding Cribs Shelves to hold play materials and other daycare supplies)  
Play Materials

Daycare technology (attendance tracking apps for clients billings, daycare software and app, brightwheel for tracking daily events and other powerful daycare apps)
MARKETING PLANS FOR CRÈCHES AND DAYCARE BUSINESS PLAN IN NIGERIA

Advertisements
We in FEGEOSTOM use  email marketing which is  one of the easiest ways to keep parents and guardians in the loop about what's happening in our center, and to send out promotional materials occasionally.
Social Media: We in FEGEOSTOM has a page set-up on facebook, instagram,and pinterest where we post regular updates. We talk about the atmosphere of our centre, our curriculum/activities, we also share parenting and early education tips regularly.
Reputation and Reviews
In daycare business world, there  is no greater marketing moment than when one of the parents recommends our daycare center to one of their friends or other families.
 We in FEGEOSTOM Daycare encourage this mode of advertisement because nothing can ever match the level of trust parents have in other parents they are friends with.
Online Accessibility
FEGEOSTOM daycare has an assuring website  where we do most of our advertisement, social sharing and informational contents.
SWOT ANALYSIS
Strength
Professional managerial skills

Business experience of over 10 years of the proprietor

Well-equipped child-care Center with Standard equipment

Flexible schedule that fit in to our clients schedule

Excellent Customer Care experience of over 10 years of the proprietor
Weakness
High cost of specialized equipment

High personal turnover

High startup capital
Opportunities
Growth in working class families

Corporations from government environmental agencies

Accessibility to government sponsored Radio and Television program
Threats
Harsh competition – price war.

Bad publicity from an angry parent

Unqualified teachers and facilitators
FOR  THE FULL DETAILS OF THIS BUSINESS PLAN, BUSINESS MODEL CANVAS, MARKETING PLAN AND FINANCIALS:
Please call our business plan consultants: +2348147161686, info@apprenticeship.ng 
we have a team that can help you write your specific business plans, feasibility studies, marketing plans, grant application, market research, business brand story and so on.